A new backdrop system
I have been in my studio for a little over 2 years now, and while I'm so very happy with it, it had one very minor flaw, I had no way to hang my backdrop system on the wall because there are no wooden studs. I have tried building PVC stands, but they weren't sturdy enough, and I felt like they looked cheap. The big tripod backdrop stands are bulky and not sized for what i need.
The problem
I struggled with ideas to make life a little easier in the studio and be able to easily move with the sun as it moves over my building, and into my big giant gorgeous windows.
Another thing that was frustrating is that all my sessions were on the ground. Newborns while on pillows were still on the ground, and I was laying on my stomach, or kneeling on the concrete floor, and paying for it later that night with painful knees.
I knew i wanted a stage of some sort built. Something that could support children, newborns, and dogs, but im no carpenter, and still was out of my element.
The SOLUTION
About a month ago, one of the companies I love getting backdrops from posted a link to a photographers blog who had built something that looked exactly like what i wanted!
Brenda Horan and her husband have modified this idea a few times and made it available for other photographers to purchase plans for, and I snatched it right up.  I knew i would be hiring someone to build this complex peice, but i knew it would be worth every penny.
I hired Jeremy Wood of Essex Painting, a fellow Tenant in the 400 West Rich community. He was looking for something different than the norm to work on and this worked well with his creative mind.  Over the next two weeks, he chugged away, and every day coming to the building was a treat to see just how much farther along he was in making it.
When it was finished, we rolled it down the hallway to my space, and some how managed to fit this bad boy through the door.
My girls Lola and Beatrice were the first to try it out.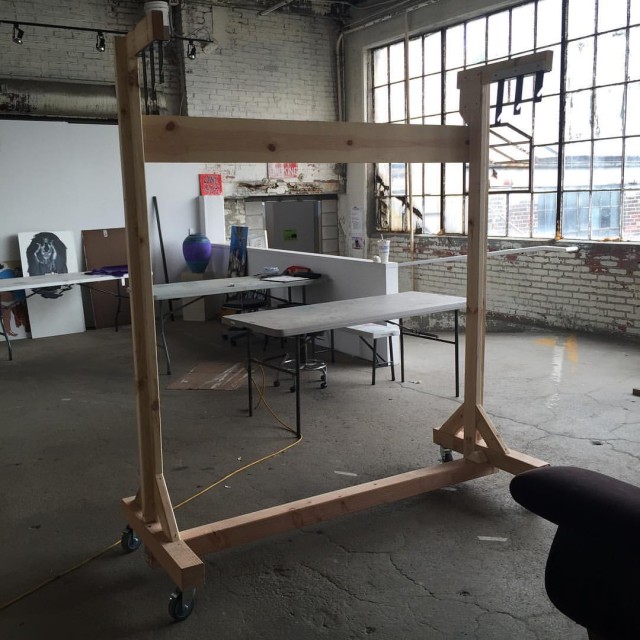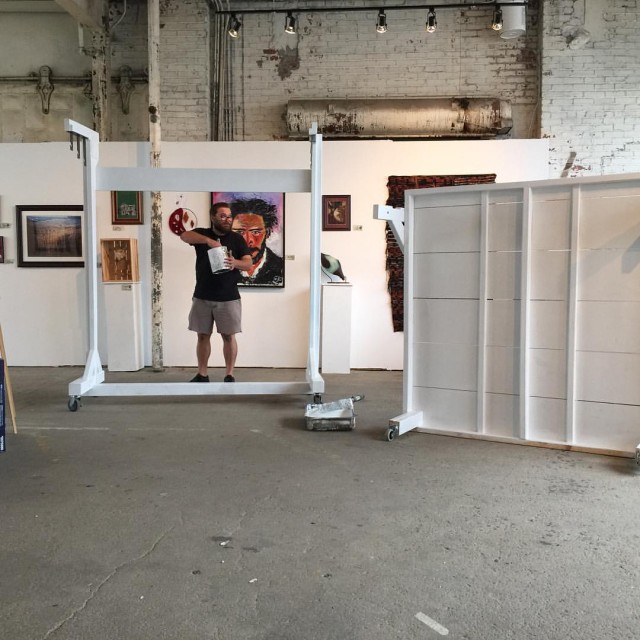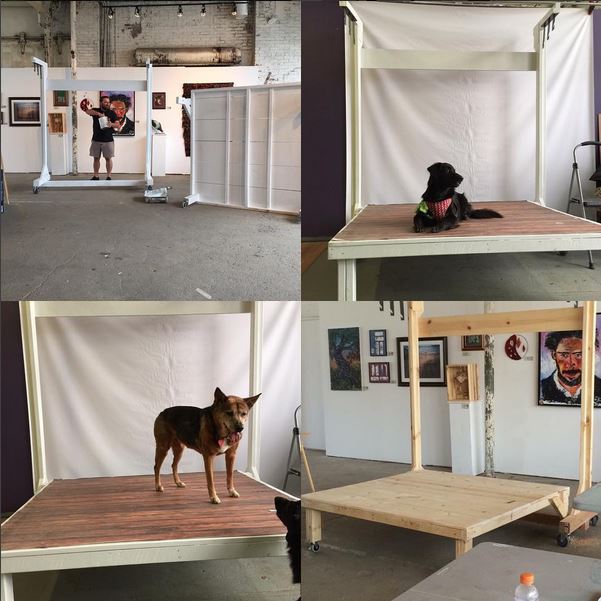 As a thank you, and an actual test of the system, I invited Jeremy to bring his kids into the studio for some photos.  While enthusiastic about this idea at home, his son, wasnt too thrilled when he got there. I was able to get a few chuckles out of him though when we started talking about video games.  Jeremys daughter on the other hand is a natural beauty, who wants to be in front and behind the camera. She was eager to help me with the backdrops and because she's in dance class too, was ready to pose for me right away with a big smile.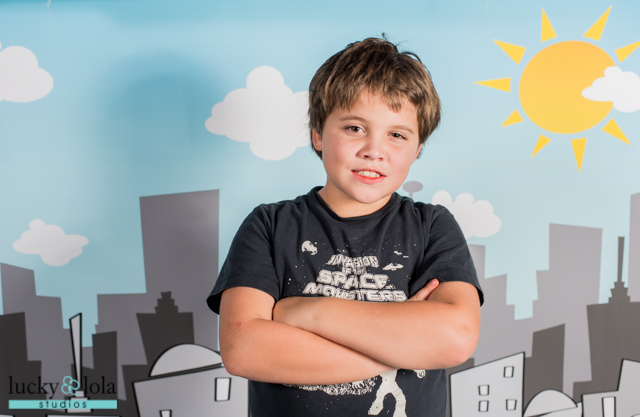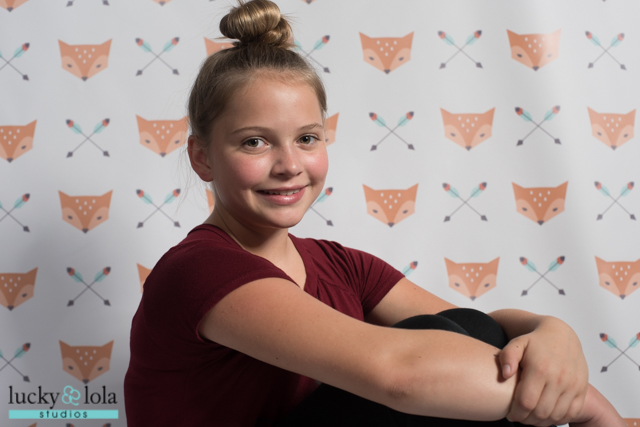 Brenda Horan Backdrop System
Backdrop – City- Lemondrop Backdrops
Backdrop – "What does the fox say" HSD Designs
Construction – Jeremy Wood, Essex Painting