a Name for the business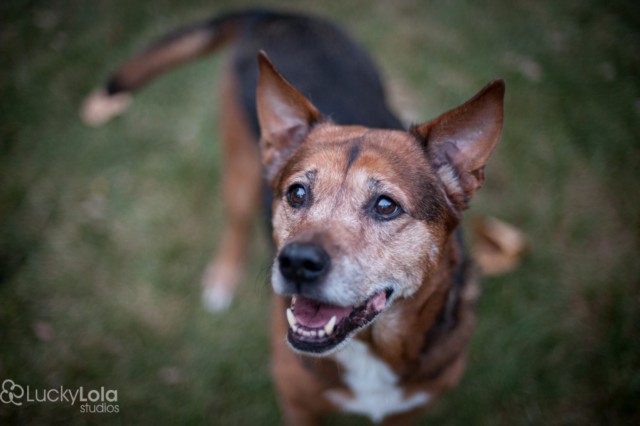 I don't talk much about my personal life here, but i feel like I should probably talk about this. I made it an "official" business around 2006 and struggled for a long time to come up with a clever quirky name. I didn't want to use my own name as it was too long, and settled on a name that was even longer. The irony is not lost on me. I wanted to somehow incorporate my heritage, and my name, but Lucky Photography was taken, and nothing i came up with the Gaelic Translations sounded good to me. I also knew somehow my pets would be part of the business as well, and couldn't decide how to incorporate them either.
At the time when i was creating this, my best furry pal, my faithful follower and protecter, was and is Lola. Lola is my beautiful redheaded (now white) shepherd mutt. Ive had her since 2000, when she was a wee pup. Today, however I look upon her old white face and thank the heavens for each day she is with me.
I did not initially adopt her, a friend did from Greene County Animal Shelter, and turned out she couldn't keep this adorable fat puppy. I was a total sucker for her from the moment I met her. Lola has been my partner in crime and constant companion. She traveled with me everywhere, she loved to climb out on the roof with me and watch the world from up high. She protected my property, and myself.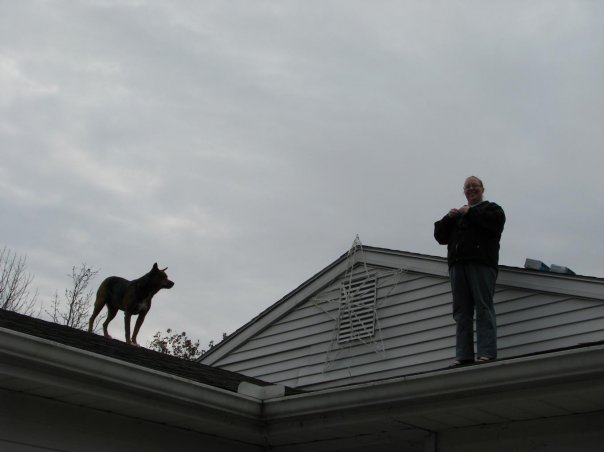 She was my husbands first dog love. She was his his constant running parter while they both could still get up at 5am and run 4 miles. She taught him how great life is with a dog. They played fetch for hours, and she greeted him happily at the door every evening with her big dopey grin, even when she had just emptied the entire contents of the kitchen trash can all over the floor.
She was my Muse, OUR Muse and still is. She would sit pretty for me and let me practice my photography on her for hours, giving me soulful eyes and sideways glances. It clicked finally that to me that she, while having an expiration, had to be part of my studio name.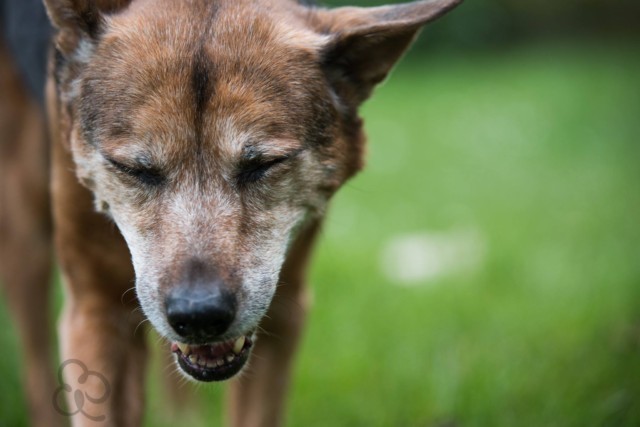 Its 10 years later and we grow nearer that date by the day instead of the years, as I had once thought would take forever to happen. I have worried about how I will handle having my business named after my long lost pal, and now have come to realize it wont matter. It was my way of honoring her then, and will always be a way to honor her.
Lucky Lola will remain who I am, even when she is no longer with me.
RIP my sweet girl. You are so sorely missed. (Dec 20 2016)