MAKAYLA'S Smash Cake
Makayla turned One last week!
A little departure from my normal sessions.
This little treasure is my own family. She's my little sister's daughter, and she turned ONE this week!
You may remember her newborn photos.
My sister and I were unable to come up with a date that She and and her boyfriend could come up and do the Smash Cake. We ultimately decided that Makayla should came to stay with her Auntie.  I learned during this, that doing it by yourself is NO where near as easy as you think it can be if you know the kid. I spent the morning setting up the the set in my own living room, since there is no bathtub at my studio. I knew cleanup was going to be needed.
She was very intrigued by the cake and dove right into it, unfortunately it didn't hold her attention long and she wanted to see what i was doing with the camera!
Either way we had a blast and she decimated the cake and loved smashing it.
Bathtime afterwards was fun times too. Man I love this kid.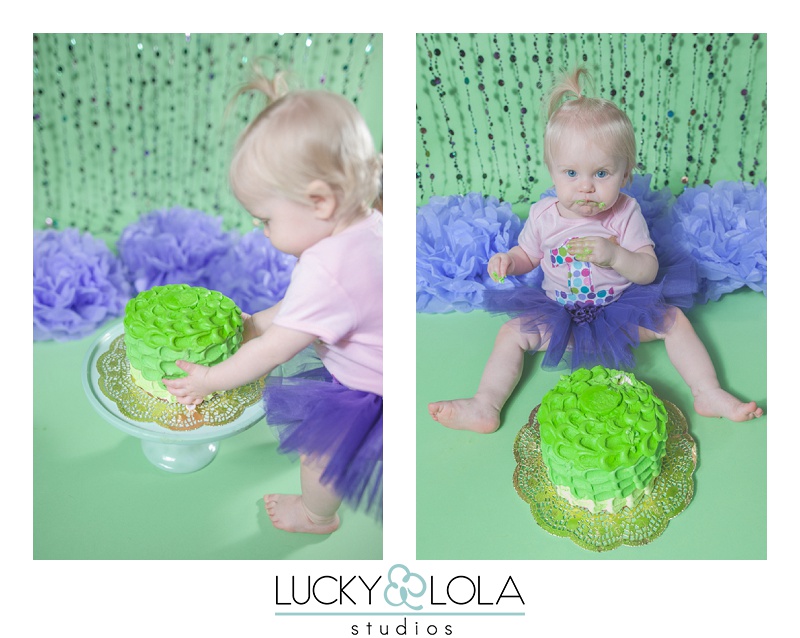 Cake: Crumbz Bakery 
Onesie by Hound Dog Designs
Tutu by lilylimes